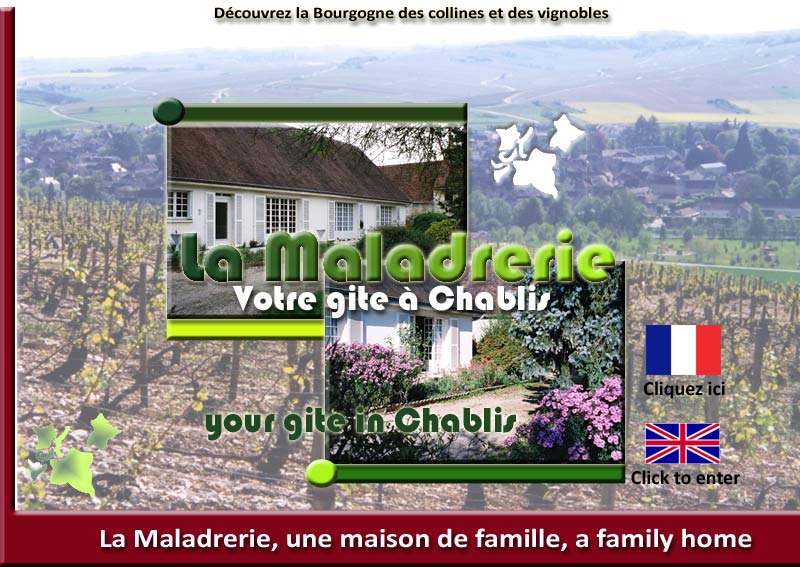 Roseline et sa fille Béatrice vous accueillent au gîte de la Maladrerie, situé à Chablis, en centre village, dans un cadre privilégié, avec vue sur les célèbres vignobles.
Cette maison, idéale pour des séjours familiaux, offre un grand espace de vie, à la fois intérieur et extérieur.
Roseline and her child Béatrice welcome you to the Maladrerie gite, situated in Chablis, in the centre of the village, in a lovely area with views of the famous vineyards. This house, which is ideal for family stays, offers spacious accomodation, both inside and outdoors.


Click to enter




Discover Bourgogne and its hillsides and vineyards.

La Maladrerie - Famille Bègue - 14 ter rue Jean Jaurès - 89800 Chablis - Tél : 03.86.42.18.71
gite.lamaladrerie@gmail.com